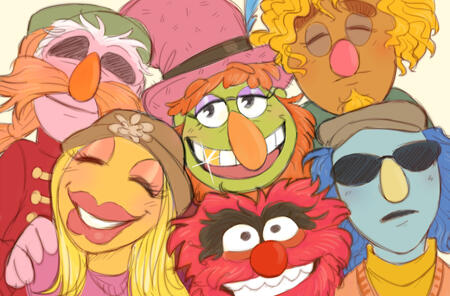 BEHIND
THE
MAYHEM
a charity zine focused on celebrating one absotively posilutely groovy muppet rock band: Dr Teeth and the Electric Mayhem!
---
This Project is 100% Complete.
As of March of 2023, sales for Behind the Mayhem fanzine have ended and all orders have been shipped out!In total we were able to raise OVER $2,000 for Save the Music Foundation! Well, ALRIIIGHT~!!! [/Dr Teeth]To view our donation receipt, breakdown of production costs info graph, and any remaining updates on our project, please check out our Official Twitter link below.
Thanks so much for your interest in and support of our groovy lil project!
ROCK ON!!!
Tiled BG edit created by @beebeeitty on twitter!