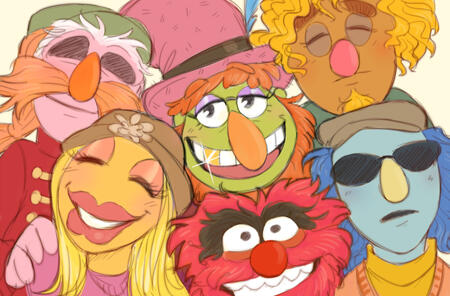 BEHIND
THE
MAYHEM
a charity zine focused on celebrating one absotively posilutely groovy muppet rock band: Dr Teeth and the Electric Mayhem!
---
PREORDERS CLOSED
Pre-Orders for Behind the Mayhem fanzine have ended! We are now entering our Production period.For more information on our project's timeline and progress, please check the Schedule tab and Follow our Official Twitter for the latest updates.
Thanks so much for your interest in and support of our groovy lil project!
ROCK ON!!!
Tiled BG edit created by @beebeeitty on twitter!